Checking your app version
Navigate to the Google Play Store/App Store, search for Zip and check your version number. If an update is available, tap Update!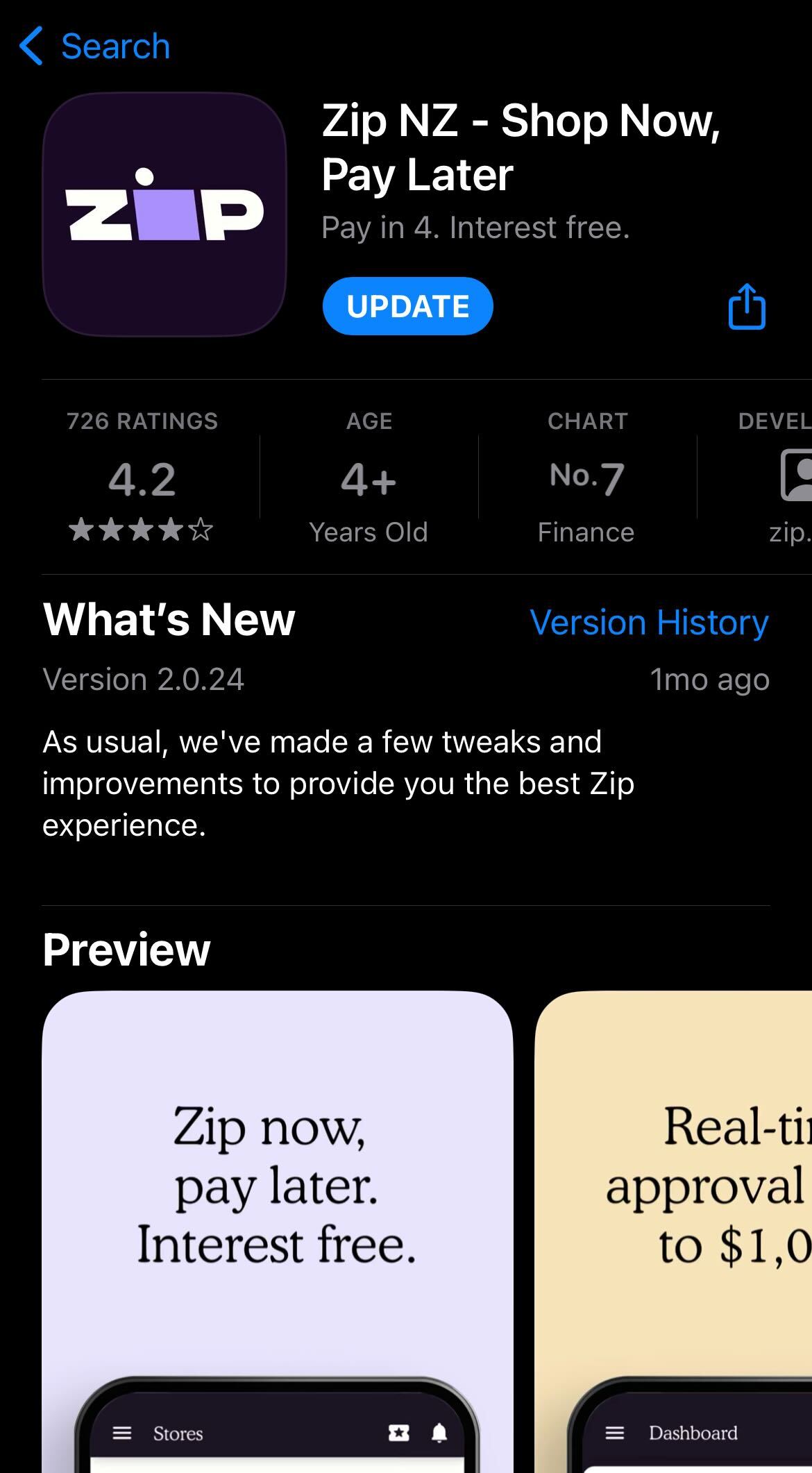 Alternatively, while logged into the app, tap the menu button to the left (3 horizontal stacked lines). The version number is displayed under the Zip logo and above your name. This will assist our team in investigating any issues you may be having, if you need to get in touch.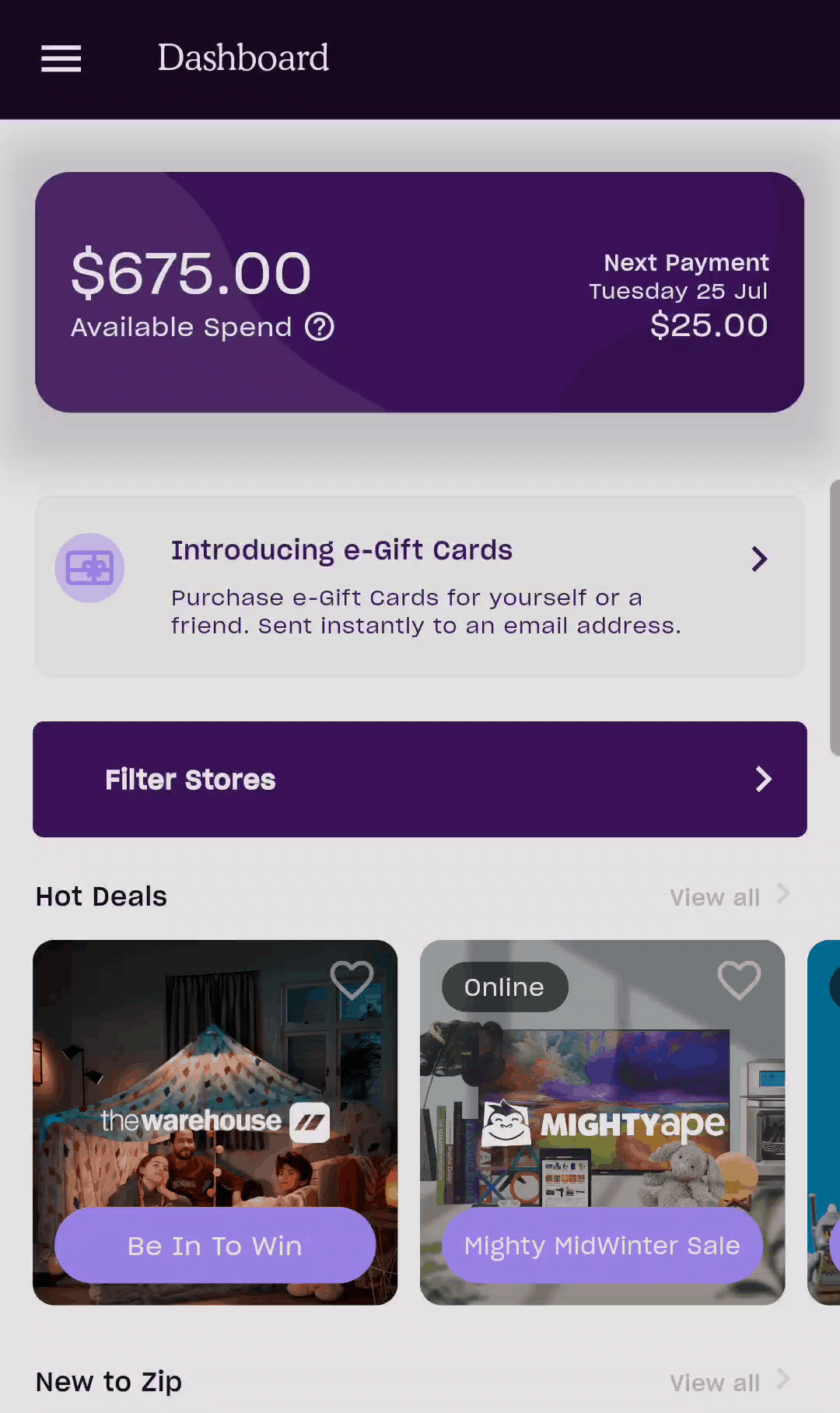 App access issues
If you are an iPhone or Android user and are unable to log into your Zip account, you may see one of the error pages below:
Make sure you're using the latest version of the app
(iPhone only) Check the software version of your iPhone. This must be 9 or greater.
Try to long-press the Zip logo on the Something went wrong error page (hold your finger down for at least 5 seconds). This will relaunch the app and clear any past history stored on your device, allowing you to log in again.
Device display settings
Our app is not optimised for use with enlarged screen displays and text size. If you have altered the screen settings on your device, you will not have the best experience with the Zip app, and information could be displayed incorrectly or not visible at all.
We are working on a fix so the display and spacing is optimised with various settings but in the meantime, you may need to reduce your font/screen zoom, or return them back to default settings.