If you have missed a payment you can manually pay it by logging in to your account in the Zip mobile app or online customer portal here. Please note, outstanding payments reflected in your account will include associated late fees. It is not possible to pay a late instalment without the fee.
Mobile App
Navigate to Payments
Select the outstanding payment
Tap Pay $xxx instalment, or Pay full balance to pay the whole outstanding balance

Online Customer Portal
Navigate to Payments
Select the outstanding instalment and click Pay Now. From here you can choose which saved card you'd like to pay with, and whether you'd like to pay just one instalment or the whole outstanding balance on the order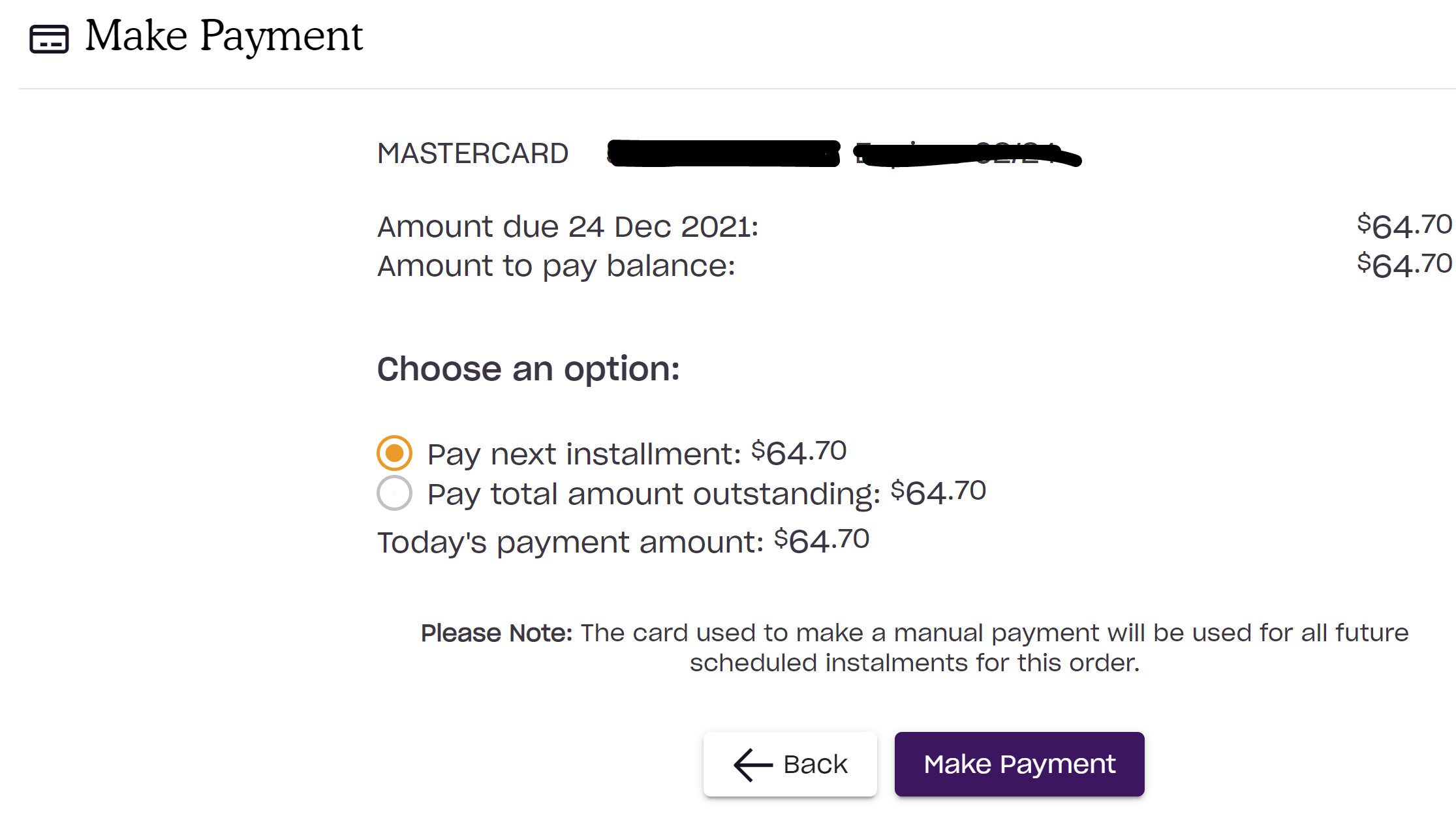 We understand that circumstances can change.
If you're concerned about your ability to make future payments for your orders on time, please get in touch with our team here and we'll see what we can do.