To set up an account without a NZ Driver Licence, our team will need to verify you manually.
You can get manually ID verified with a valid passport, 18+ Card or Kiwi Access Card along with a selfie holding the chosen form of ID.
Foreign passport holders will need to provide evidence of a visa issued by Immigration NZ, with a minimum of 6 months' validity. 18+ Card or Kiwi Access Card holders will require a NZ Birth Certificate.
To have your account manually verified, just select I don't have a NZ Driver Licence during sign-up and follow the prompts to upload your documents.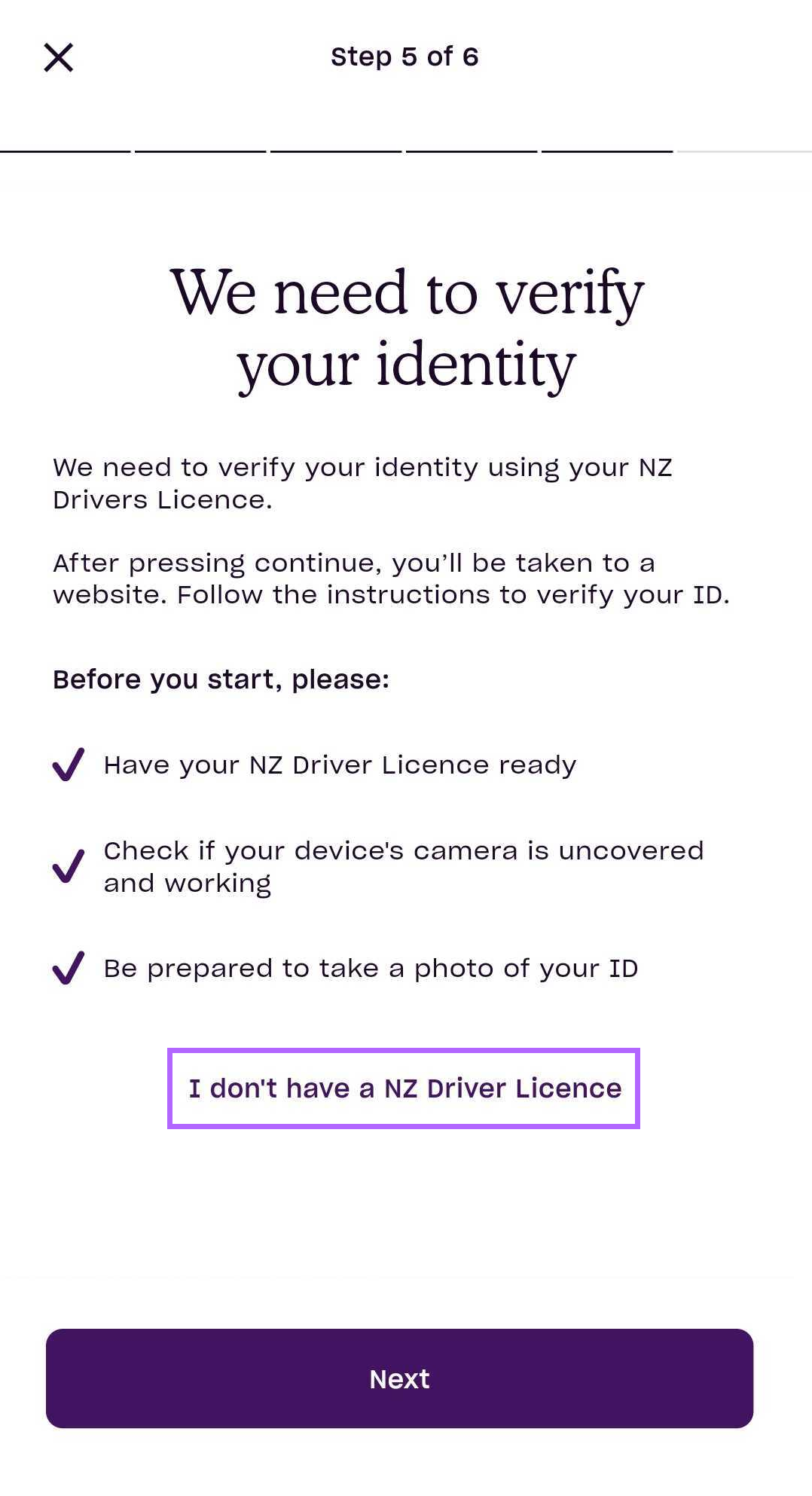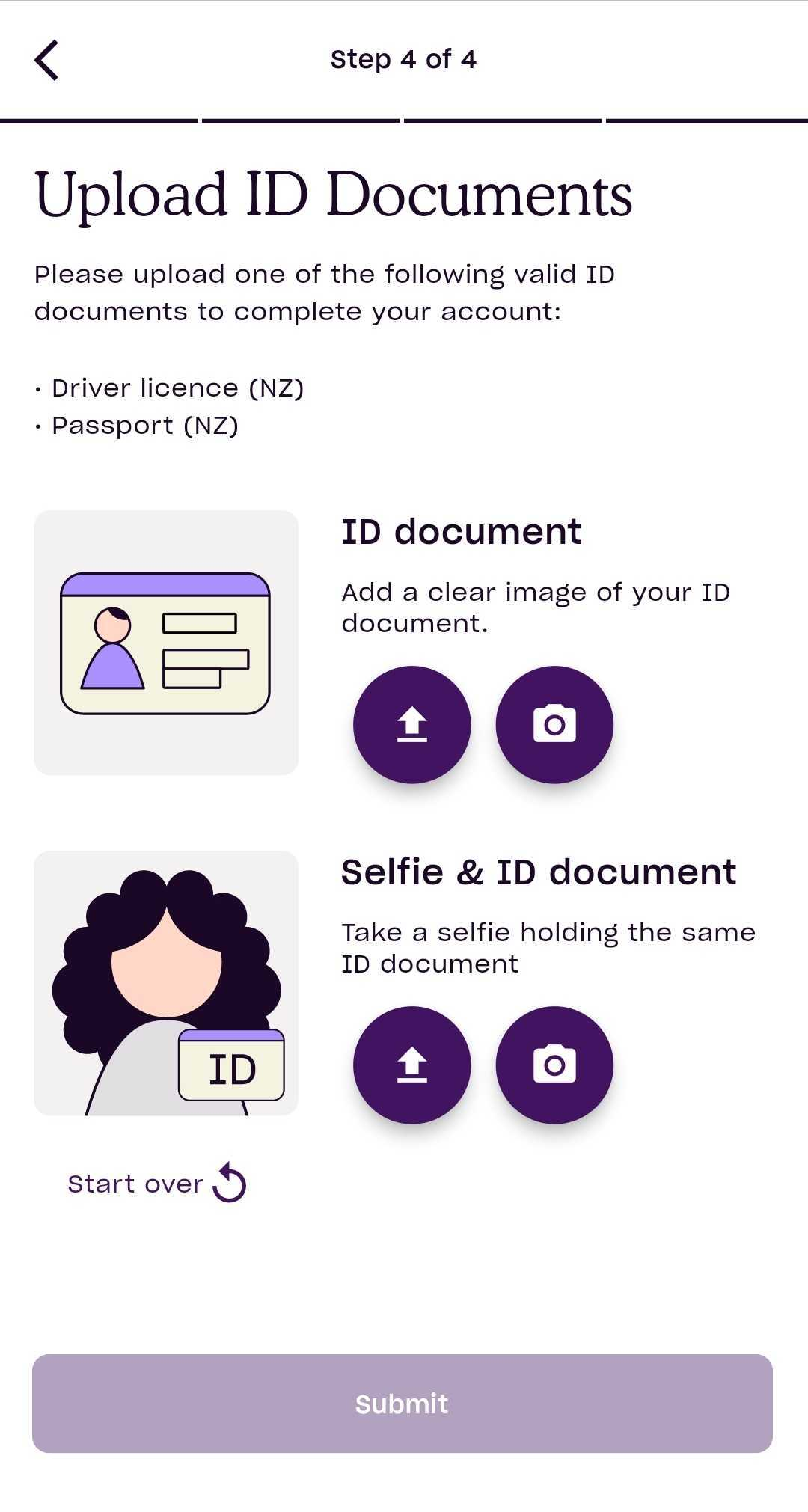 Selfie submissions need to be a clear colour photo of yourself holding up your ID next to your face. Please refer to the example below:

Please ensure the below criteria are met:
The photo is clear and in colour
Your ID document is valid (not expired) and is one of the following document types:

NZ Driver Licence
NZ Passport
International Passport (also requires proof of Visa PDF with minimum 6 months' validity)
18+ Card or Kiwi Access Card with a NZ Birth Certificate
Please ensure you do not send photos of photocopies, or screenshots of your document, as these cannot be verified.
Please note: Manual ID verification can take up to 2 business days at high volume times.