If you can't log in to your Zip Merchant account, you could be using the wrong login url, or an incorrect email address or password. Please try the following steps:
Check that you're attempting to log in to the Zip New Zealand Merchant Portal (not the Customer Portal or the Australian Merchant Portal)
Check that your email address is the one you used to sign up for your Zip Merchant account. If you use more than one email address for your business, try searching your mailboxes for emails from Zip. If you're using the wrong email address or password, you should see this screen when you attempt to log in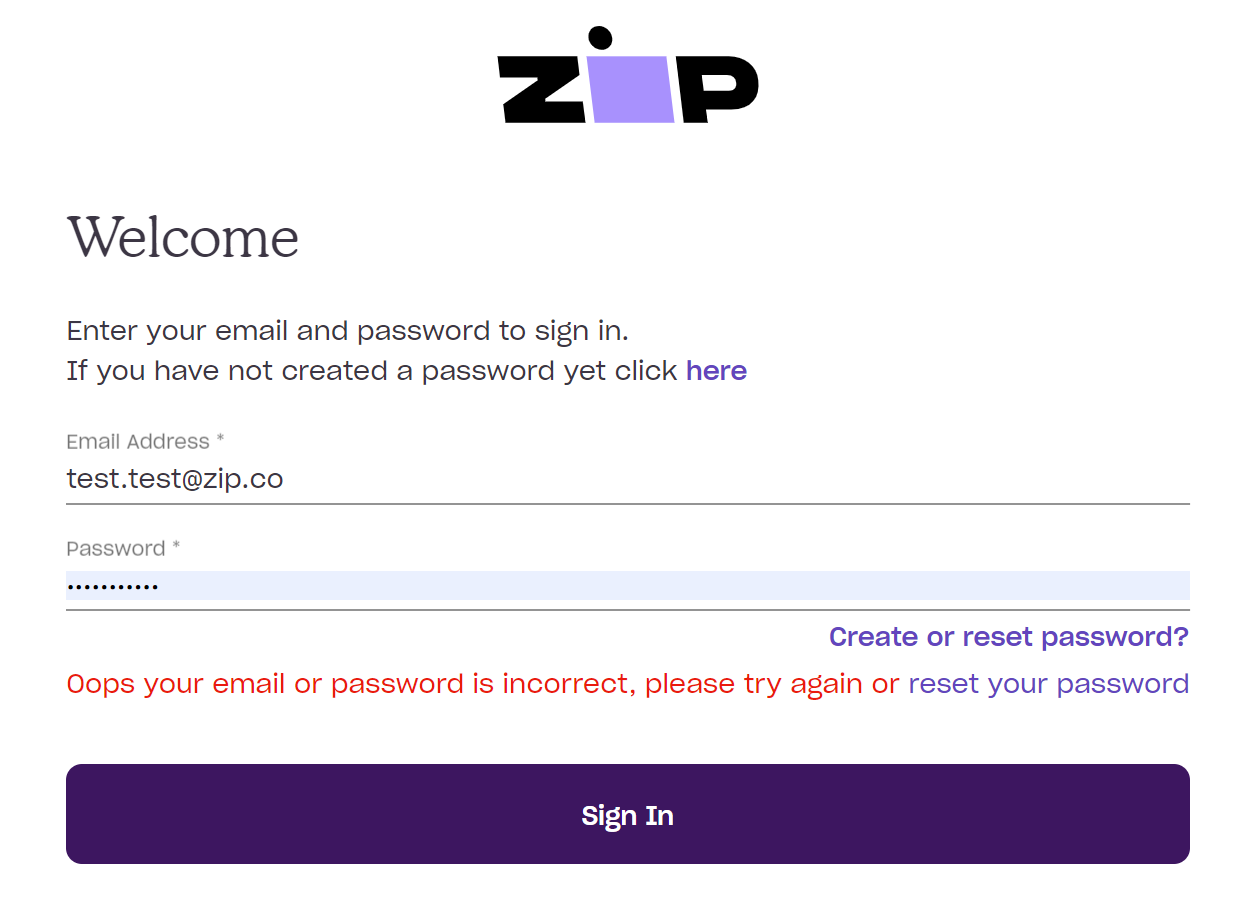 If you are using the correct email address but can't remember your password, try resetting it using the reset your password link.
If you still can't get into your Merchant account, please try the following troubleshooting steps:
Clear your browsers cookies and cache, if you are not sure how to do so, you can find it under 'help' for most browsers.
Try a different browser, we recommend using Google Chrome.
Use a private ('incognito') browser.
Try using a different device.
If you still experience issues after trying the above, please contact our Merchant Experience Team here.