You can use Zip to pay for Auckland Transport infringements, regardless of the available spend limit on your account. Below are the step-by-step instructions on how.
Step 1: Apply for a Zip Account
Before paying for your AT infringement, you will need to have a Zip account set up. If you haven't already done this, sign up here or via the payment process outlined in Step 4.
Step 2: Go to the AT website to pay your infringement
Visit the AT Pay an infringement website
Select the infringement type
Click Next
Step 3: Enter your details and review your infringement
From the bill/letter you received, enter your Notice number and Registration number and click Next
Review your Infringement details to ensure you are paying for the correct fine, and click Next
On the Infringement Summary page, you can add another infringement or proceed to payment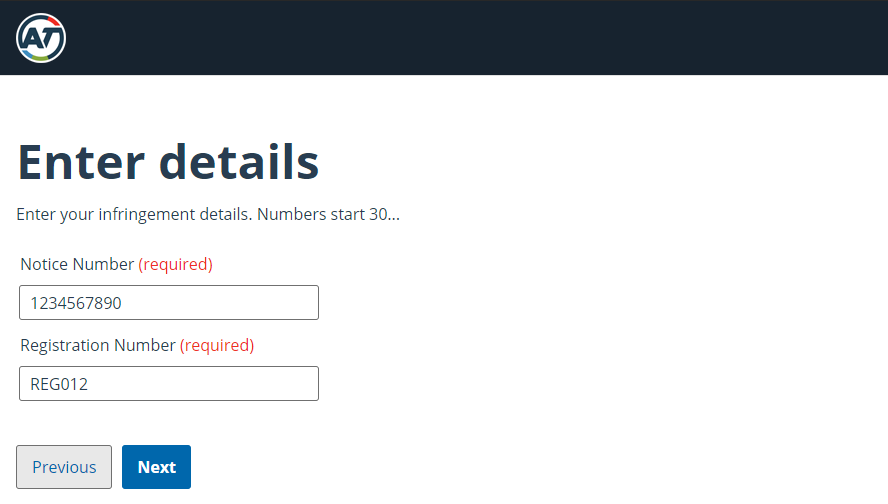 Step 4: Select Zip as the payment method
The Payment method page lists the various payment methods available with AT and the total amount you are paying at the bottom of the page,
Click Pay to continue
Select Zip as the Payment Method and click Pay with Zip
Step 5: Log into your Zip account
You will be taken to the Auckland Transport x Zip login page to enter your account email and password details
When you have confirmed the instalment payment breakdown and your credit or debit card details, click Complete to confirm the payment
If your first instalment was successful, you will be sent to the confirmation page and receive an email confirmation of your transaction from Zip