To set up an account without a NZ Driver Licence, our team will need to verify you manually. You can get manually ID verified with a valid passport, Kiwi Access or 18+ card and proof of address documentation. Foreign passport holders will also need to provide evidence of a visa issued by Immigration NZ, with a minimum of 6 months' validity.
To have your account manually verified, just select 'I don't have a NZ Driver Licence' during sign-up and follow the prompts to upload your documents.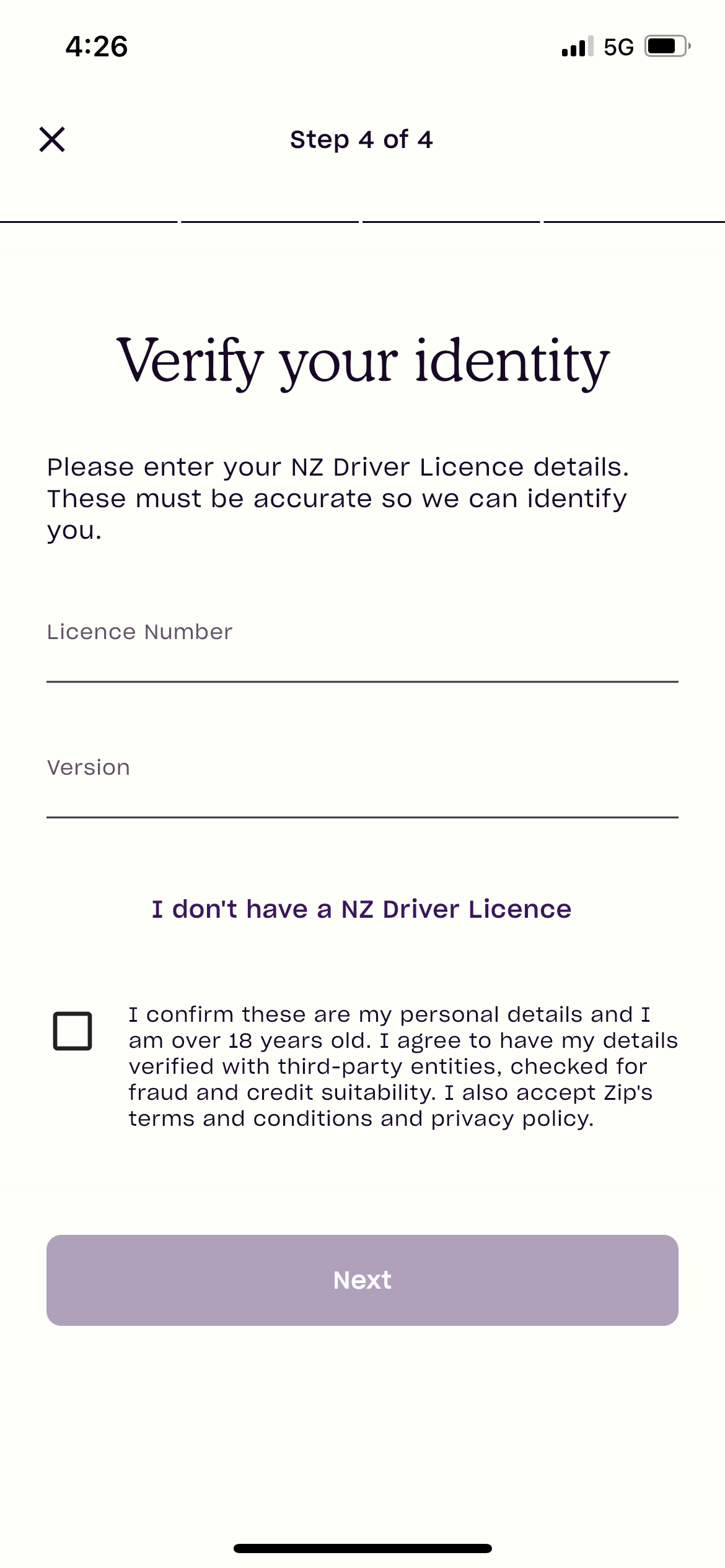 Proof of address documents must be scanned originals, PDF documents, or original photos, must be dated within 2 months and must meet one of the following criteria:
Utility statement (gas/power/fixed phone line/broadband)
Local authority rates or water bill
NZ Bank statement
A NZ Bank address confirmation slip, signed and stamped by a bank teller
Government documents (e.g. Letters from IRD, MSD etc)
Another New Zealand financial institution letter (e.g. Gem Visa, Harmoney, Finance Now)
Insurance policy document
Any official document showing Name and address signed by Justice of Peace
Please note: Manual ID verification can take up to 48 hours at high volume times.