There are instances when Zip purchases cannot be completed in-store or online, and the customer was charged for the first Zip instalment. This indicates that the purchase was not captured as a confirmed order on your system.
This can be caused by a number of reasons not limited to:
POS Timed-Out
Connection Issues
Backend Platform Issue
Old Partpay Payment Gateway
Unconfigured Terminal
Please refer to our guide here for incomplete purchases with The Warehouse Group
What should I do now, how can I find these purchases?
You can check by navigating to orders via the Merchant Portal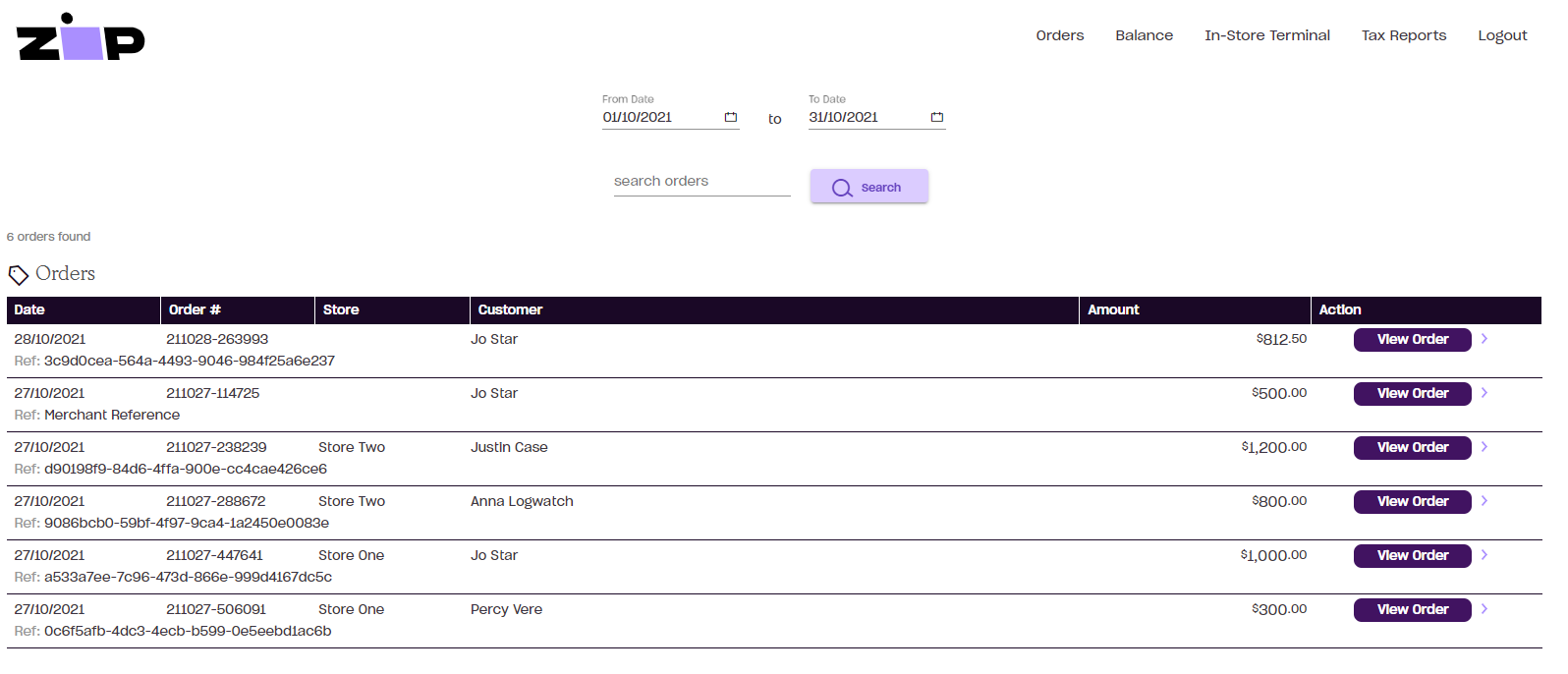 If you can find the purchase using the Merchant Portal, this indicates that the purchase failed to complete successfully in your system.

The purchase will need to be refunded via the Merchant Portal or pushed through manually. If you do not have Merchant Portal access please get in touch with our Merchant Experience Team here.
How can I check if there are issues with my setup?
For troubleshooting guidance please refer to our help content below:
If you need further assistance, please contact our Merchant Experience Team here