If you see this warning on your profile, it means there is more than one Zip account set up with your name and/or driver licence number. For security reasons our system applies an automated block to all accounts with the same details, stopping you from being able to shop.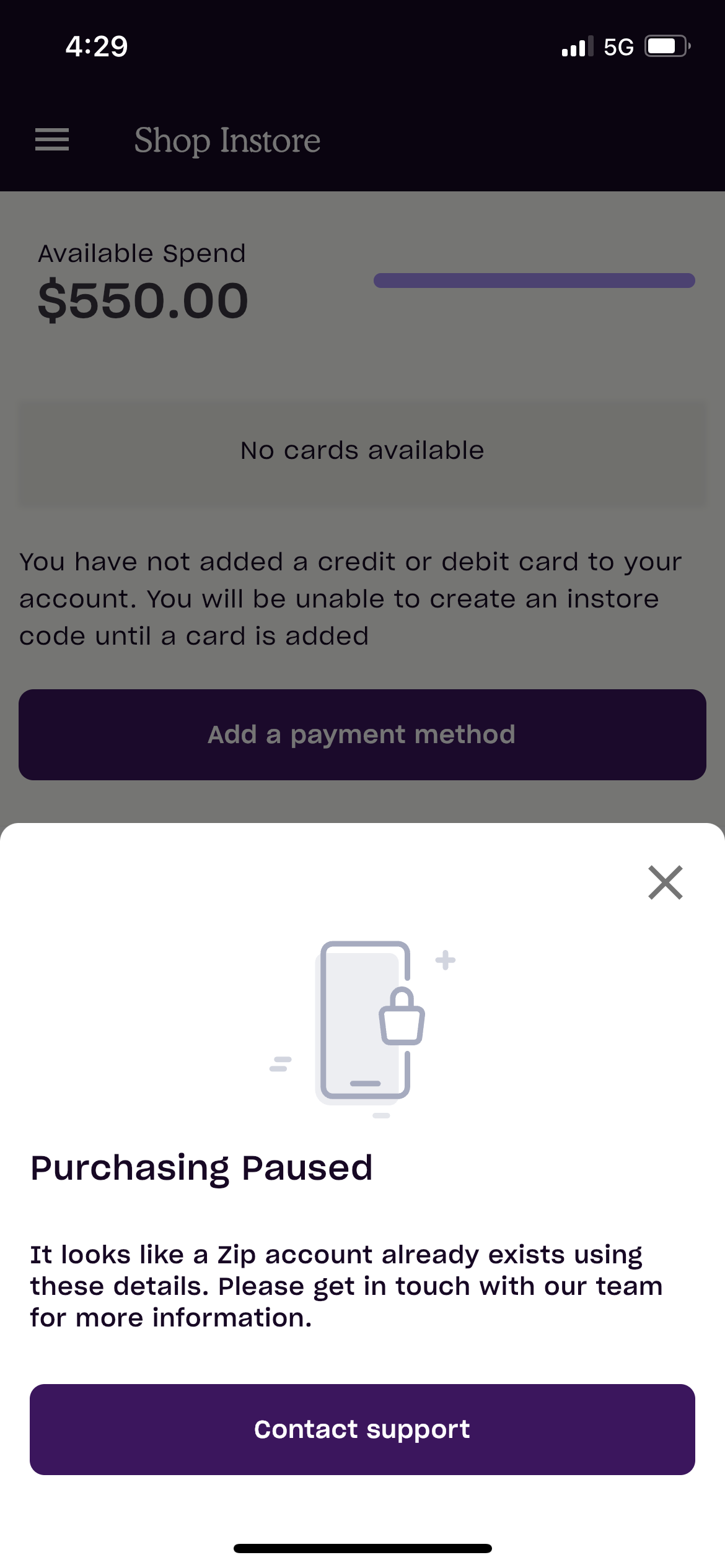 To recover your original account we will need to see a copy of your driver licence (front and back) or other ID document you signed up with, and some proof of address.
Proof of address must be a scanned original, PDF document or original photo, and the document must show your name, address and the date it was sent. Below is a list of documents we will accept as proof of address and the timing conditions for each one:

Dated within 1 month
Utility statement (gas/power/fixed phone line/broadband)

Local authority rates or water bill

NZ Bank statement

Government documents (i.e. Letters from IRD, MSD etc)
Dated within 3 months
Superannuation scheme correspondence

Electoral roll
Dated within 12 months
Insurance policy document

Tenancy agreement (cannot be handwritten)

Any official document showing Name and address signed by Justice of Peace

You can attach your ID and proof of address document to a support request. Please ensure you do not send through photos of photocopies, or screenshots of your photo ID as these cannot be verified. In the request please also confirm your preferred email address and phone number so we can ensure we have the correct details on your account.